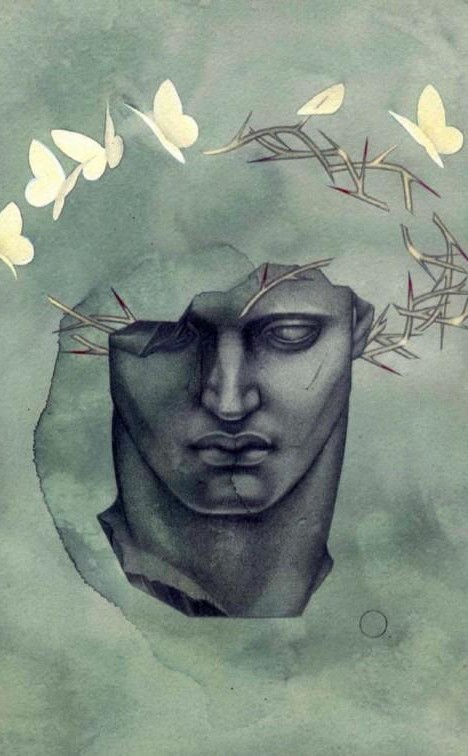 Mel Odom: Superstars and Playboy Bunnies
4 years ago August 28, 2013 in
ART
Mel Odom is famous for his art deco paintings, fashion and erotic illustrations and his Hollywood glamour style fashion doll Gene Marshal. His original aesthetic, impeccable draftsmanship and passion for dolls makes him one of the most prominent gay artists today.  He developed very recognisable style which is very influential in the world of fashion illustration.
After he completed his Bachelor's Degree in Fine Arts in Fashion Illustration from Virginia Commonwealth University, and worked at the graphics department of Leeds Polytechnic Institute in England, his career kicked off when he moved to New York in 1975. His illustrations were published in famous magazines such as Rolling Stone, Time, Blue Boy, and Playboy, and he received many awards from The Society of Illustrators and other graphics and illustration organizations. He especially enjoyed working for Playboy and in 1980 he was named "Illustrator of the Year" by the editorial board. In the 80's he started to design music album covers, cards, posters and book covers. His work started to be recognisable worldwide and he became one of the most notable illustrators.

In 1991 he decided to stop doing illustration for a while and engage himself with different kind of work. He designed his own fashion doll Gene Marshal which was manufactured by Aston Drake. Gene was unlike any other doll: beautiful, stylish, blond and dressed up like film noir superstar. She debuted in 1995 at the Toy Fair and immediately became collector's most wanted doll. She was voted the most important doll since Barbie and became the first celebrity toy with her biography written. In 1999, Hyperion Press published Gene Marshall's biography written and illustrated by Mel Odom. In later years her co-stars Madra Lord, Violet Waters, and Trent Osborn were also introduced to the market. In November 2010, Mel Odom publicly announced that Gene Marshal will be retired claiming that "It's always better going out a winner, while you are on top".
After a huge business success with his collectible dolls, in 2006 he created a series of human-scaled oil paintings of dolls from Civil War period. Dolls on these paintings look mystical and almost as if they have supernatural powers. Mel Odom's obsession with dolls made him a living legend among doll lovers.