Femme Fatale: Dressed to Kill
10 years ago August 27, 2013 in
FASHION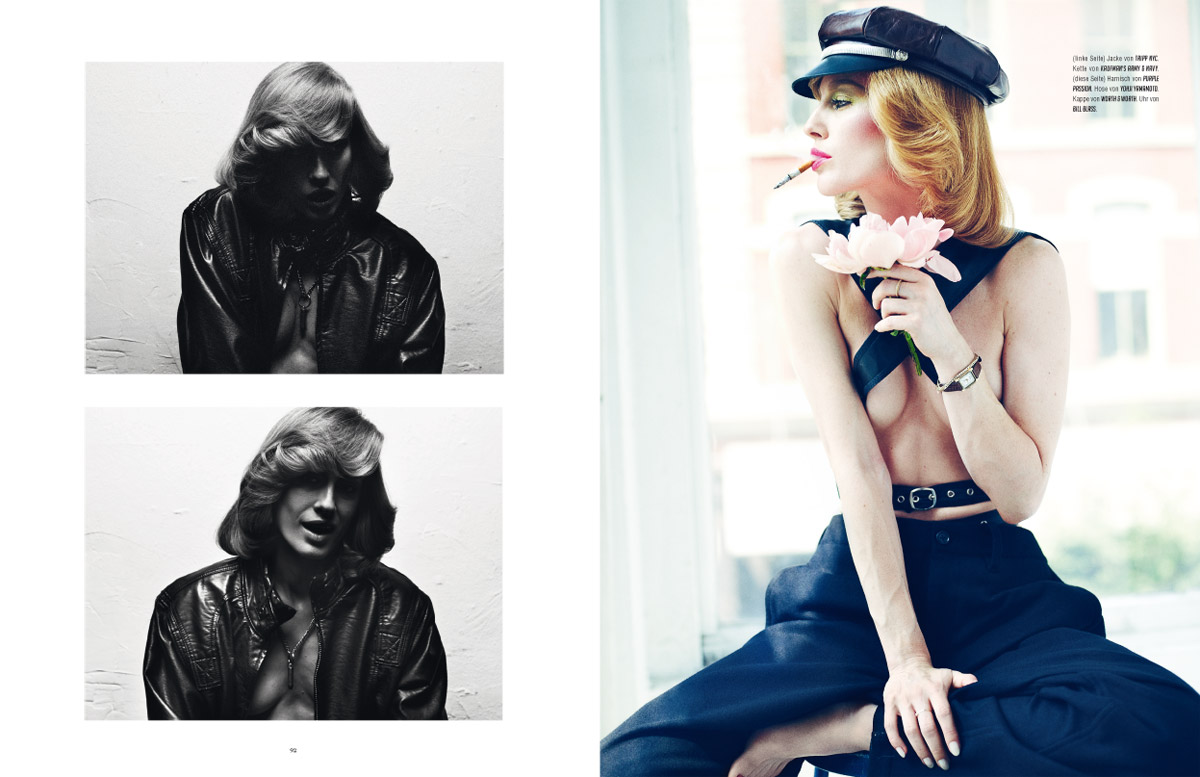 Txema Yeste's editorial for Tush magazine (Fall 2011) captures vintage Hollywood glamour with the model Natasa Vojnovic dressed up in masculine chic. Daring and original styling of Bernard Buscato resonates to the Txema Yeste's theme of "Homme Fatale" and presents Natasa Vojnovic  as a macho girl "dressed to kill" but with lipstick, long hair and a flower in her hand.  
Natasa is looking stunning wearing menswear inspired from Philip Lim, Salvatore Ferragamo, Stella McCartney and Michael Kors and attention-grabbing accessories such as leather gloves with chains, or a belt-harness over a nude body. Beautiful natural make up by Akki Shirakawa  and neat retro hairstyle by Tyron Machhausen  are perfectly matching her feminine and yet violent macho look.
Provocative mix of subtle and delicate female sex appeal and brutal and raw male power is portrayed in stylish retro pictures which are a reminiscence of scenes in old Hollywood action movies. 70's and 80's nostalgia is epitomized in "no photoshop" effect of adorably pure and innocent photographs in vintage colors and black and white, but also in materialization of transsexual fantasy of a classical long haired femme fatale outrageously dressed in men's clothes.